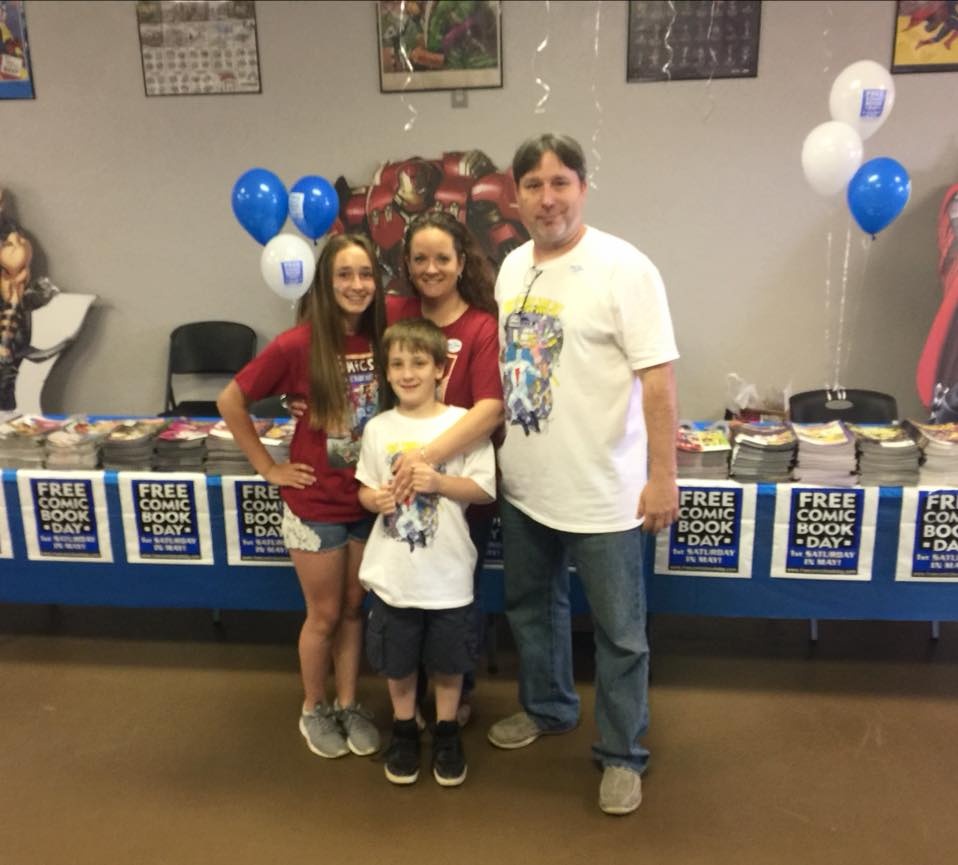 We are a "Mom & Pop" Comic Shop! Family owned & operated! We love comics and we love gaming! We carry a wide variety of New Release Comic Books, Back Issues, Graphic Novels, Action Figures, Statues/Busts, Board Games, TCGs, Comic Collecting Supplies, TCG Supplies, etc. If we don't have what you're looking for just let us know & we'll do our best to get it in for you!

We also host a wide range of table-top games! From Heroclix to Warhammer 40K to Pokemon to Dungeons & Dragons we almost always have something going on in the game room! Check our event page for the gaming schedule!
Pull Box Info!!
Use the form above by listing the titles requested in the message box.


*You will receive 15% off your Pull Box issues!

*

You CAN be added to our mailing list (please note if you'd like to opt in). W

e are working to send out weekly emails with updates

,

final order list

s, etc.

*You must have at least 5 titles to open a pull box.
*

If you prefer certain covers (cover A or B, etc.) please note this on your list. If not specified we will assume any cover is fine.

*

If you need more than one issue of a title please note on your list.

*

If you would like your books bagged & boarded please note on your list. (There is a charge for the bags & boards.)

*

You can use the form below, call us, send us a FB message or let us know while in the shop any changes you would like to make.

*

We prefer that you pick your books up weekly but we ask that you empty your Pull Box at least once a month.

*

We reserve the right to return books to the shelf if we do not hear from you within a 2 weeks period. We will, of course try to call and/or e-mail before doing this. We understand extenuating circumstances can happen but you must let us know, otherwise we will assume that you just do not wish to continue your list.

*

We will pull exactly what you ask for on your Pull List, this is what we are expecting you to purchase. Please do not return these items to the shelf.